Sammamish Residential Locksmith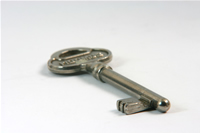 Nothing is more important than the security of your home. Your home is your castle; you need to take precautions with it. If you're not sure you're safe in your own home, it can be a tremendously stressful situation. That's why we take pride in helping you calm those fears with our Sammamish residential locksmith services. With over twenty five years combined experience, our technicians can help you get your peace of mind back. We use the finest state of the art technology and tools to provide you with precisely the level of security you need. Our technicians work with you to provide the level of security you need most, offering such services as:
All services on master systems and high-security locks
Repair and/or upgrades of preexisting locks
Re-keying and/or new keys made for existing locks and deadbolts
Installment of home safes
Installation of new lock sets
Installation of peepholes
And so much more!
We work throughout the Sammamish, Washington area to give you the level of security that makes you the most comfortable, priced to work with your budget. Whatever your residential locksmith needs, you can be assured that our experts here in Sammamish can handle it. No task is too large or too small; we can customize our work to meet your specific needs.
Call Now: (425) 587-1085
Our trained technicians are on call twenty four hours a day, seven days a week, anywhere in the Sammamish area. We guarantee a response within fifteen minutes of your initial phone call, so even in an emergency situation, you know you can count on us. All our technicians are local, so they can come to you with lightning response times. If you need locks replaced quickly, you can feel safer knowing that someone can come out to you immediately. If you have a busy schedule, you can plan an appointment for a time that best fits your own needs – no more having to wait for schedules to line up and worry about time at work; you can have a technician come out when the time best suits you.
Our technicians are experienced, professional, and skilled, so you can trust that the work they perform will be of the highest caliber, and will give you the highest possible satisfaction in all your security needs. You can feel safe when protected by the work of our technicians. From simple replacement keys to an entire system of locks and deadbolts, you can count on our Sammamish Washington locksmiths to give you nothing but the highest quality work where it matters most – your home. Call now!
Call Now: (425) 587-1085